One of my favourite producers of the past year is back again with the third release on his
Build Recordings
imprint, and this time he means business.
Baobinga
... this time in collaboration with Bristol's finest selection from the lower end of frequencies...
Ginz
and Bucharest's wonderful...
Cosmin TRG
.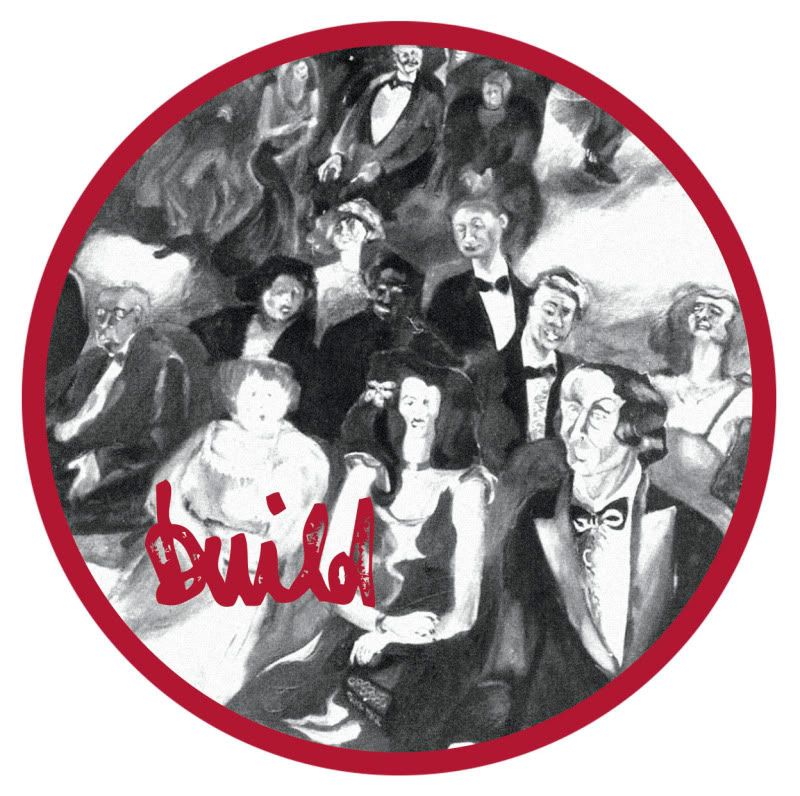 I was a huge fan of Build's first release...
Tongue Riddim
. A new episode in sonic musical production that really set the tone for the sound of Bristol in 2010.
I caught a few words with Baobinga on Saturday @
Shit The Bed #14 @ Motion
on Saturday. A fine display of what the scene outside of London offers today's party-goers. There seems to be something about the Bristol scene that is very unlike any other scene I've come across in the UK... It's a sense of community that drives the city, a drive that really pushes young talent and shapes it into something fruitful and promising for the future. You only have to take one glance in
Joker
's direction, to have an idea of what I'm talking about.
The new release featuring
The Good Skank
and
Ruff Stuff
is out now on Build Recordings. Here's the word from Build on exactly what this release is all about.
For this third release, stylishly trimmed in a delightful red hue, we have an A side whereby Ginz (of Purple City fame) and label boss Baobinga team up to create their own crunked-up take on the Purple sound. Long time collaborators, their highly accomplished production skills and well established studio rapport are immediately evident in the crunching analogue synth processing, tuffer-than-tuff hip-hop drum patterns, Timbaland-esque percussion and almost-wonky basslines... Not to mention the soaring melodic content and dynamic arrangement. One for the thugs, but also their gyal dem. And it's all about the gyal dem.
Meanwhile, on the AA (and it really is a double A), Baobinga flexes on a different tip with Romania's very own Cosmin TRG. Fresh from releases on Tempa and Rush Hour, 'I Get Ruff' was built through the swapping of files from Bristol to Bucharest and back again. Taking as a starting point Cosmin's new take on house and funky, this 128bpm smasher adds layers of Baobinga's exuberant bass and percussion, with TRG's trademark nod to classic chopped up garage vocals providing the icing on the dancefloor-friendly cake. Pure energy, but zero cheese.
Video by
You Naughty Monsters
... in conjunction with the artist
Modern Monstrosity
You can also stream the mad tip release on Soundcloud below... Really feeling the vibe on this... you can almost tell where every sample in this tune comes from. Baobinga's buzzing bass,
Ginz
's hypnotic synths and snarling drums from
TRG
. I could be wrong on those, but it's where the soul of these tunes lie, a colloboration full of heart and soul.
BUILD003 - Ginz & Baobinga 'The Good Stank' / Baobinga & Cosmin TRG 'I Get Ruff'
by
Build Recordings
If you're feeling this release then please, do the honourable thing and support the artists in the best way possible. You can purchase the
12" from Boomkat
or grab it
Digitally from Juno
. Finally here's a wee mix from Baobinga & TRG to promote the release... lots of funky kick snare action for your ears.
Cosmin TRG vs Baobinga - MiniMix for BUILD003 by baobinga